About the 385fta FastTrack™ Angler Series Inflatable Fishing Boat
Here's a one or two person rugged fishing kayak you can take anywhere the fishing is great!
The patented, state of the art, external, rigid, inflatable NeedleKnife™ Keel makes for a faster, smoother paddling experience. Combined with the sharper, narrower, tapered bow for faster entry through wind, waves, current and water make this an angler's dream kayak. (U.S. Patent #8,286,573 2)
About the Fishing Kayaks Series
New Sea Eagle fishing kayaks here! True rugged inflatable fishing kayaks. Designed by and for fishermen who wish to adventure outside traditional methods to catch more fish and bigger fish!
Say goodbye to costly boat, trailer, fuel and ramp fees! No more smell of gas to deter fish. Get rid of toxic fumes and water pollution. Reduce your carbon footprint. Minimize setup time. Say farewell to crowded boat ramps and inaccessible shorelines.
Now you can stealthily glide right into the heart of where the trophy fish are! Best of all - they'll never know you're there! The portability and convenience of these inflatable kayaks let you stow them in your car trunk always ready to go!
Enjoy all the features of these incredible kayaks. Including the FastTracks™ patented state of the art, external, rigid, inflatable keel, thicker nearly indestructible hull material, non-slip tough as crocodile hide protective padding, built-in rod, tool, hook and lure holders, built-in Fish Rulers and more! (U.S. Patent #8,286,573 2)
| | |
| --- | --- |
| Person Capacity | 3 |
| Hull Weight | 45 lbs. |
| Length | 12 ft. 6 in. |
| Width | 3 ft. |
| Interior | 11'7" x 18" |
| Load Capacity | 3 Persons or 635 lbs |
| Deflated | 36" x 15" x 20" |
| Chambers | 4 (port, starboard, keel, floor) |
| Tube Diameter | 9.5" |
| Air Valves | 4 Recessed One Way |
| Inflation time | 7 min |
| Seam | Quadruple Overlapped Seams |
| Material | 1000 Denier Reinforced |
| Engine Capacity | 34 lbs. thrust electric (max engine weight 15 lbs) |
| Floor | Removable High Pressure Drop Stitch Floor |
| Whitewater Rating | Suitable up to Class II |
| Inflation Pressure | 3.2 psi |
Certifications
When deflated and packed well, this hull will fit in:
check_circleTruck/Large SUV
NMMA Certified
Customized front & rear spray skirts with built-in rod, tools, hooks and lure holders plus storage below and bungee rope lacing on top for additional storage
Made of more durable 29% thicker 1000 denier tough as crocodile hide hull material - double layered on tubes and bottom for extra protection
Combination of double reinforced welded/glued seams
Non-slip crocodile hide EVA foam padding on floor to prevent slippage and punctures from fish and hooks
Built-in Fish Ruler
Center balanced ergonomic carry handles
Custom hunter green color to blend in with surroundings
2 Open and close drain valves
Separate inner High-Pressure Drop Stitch floor for greater rigidity
Large removable, swept back skeg at rear to control yaw and improve speed
Outside state of the art inflatable NeedleKnife™ high-pressure drop stitch keel at bow for incredibly true tracking
18 D-rings to secure seats and gear
Nylon carry bag, repair kit & Printed instructions
385fta FastTrack™ Angler Series in the news
385fta FastTrack™ Angler Series Reviews
4.6 out of 5 stars.
(50)
Jeffery Beitel
Verified Owner
7/16/2022
4.0 out of 5 stars.
The 385 fta performs as described in the advertising, and is a very good inflatable. It tracks well and very fast on the water for an inflatable.
Problem: The forth valve that fills the front chine is very difficult to get to. This real problem and annoying. Perhaps an opening in the cover directly over the valve would work.
show full review ▼
Sea Eagle's reply:
Hi Jeffrey, I would recommend inflating the front keel first before the floor, this allows you to connect the hose to the valve much easier. Thanks for the feedback.
Pat Klein
Verified Owner
7/4/2022
5.0 out of 5 stars.
Great boat!
David Nowell
Verified Owner
6/12/2022
5.0 out of 5 stars.
I absolutely love my boat. The stability of it is awesome. The stow ability is exactly what I needed. Unfortunately I just lost the boat when our motorcycle caught on fire and it was close by. I will be ordering another one hopefully soon.
Clay Crowell
Verified Owner
2/20/2022
5.0 out of 5 stars.
I love this kayak, I took it on a 2 day excursion down the Brazos River. I used a higher hardback seat and the stability was great even in light rapids.
One design issue: I purchased the boat with the ability to mount a trolling motor. The state of Texas requires all boats with motors to be registered and to display the registered number on the front half of the boat. I ordered PVC compatible numbers/plate from boatnumberplate.com. Unfortunately, there isn't much clearance between the SeaEagle emblem on the bow making it difficult to display these numbers correctly. Please consider moving the SeaEagle emblem back a foot to give adequate clearance for this plate.
Sea Eagle's reply:
Thanks for the great review! An alternative to mounting the numbers directly on the kayak would be to stick them on a numbers plate, attach it to the d-rings and hang the plate over the side. This will keep the numbers from peeling off the kayak from inflating and deflating as well.
Deluxe Solo Angler Package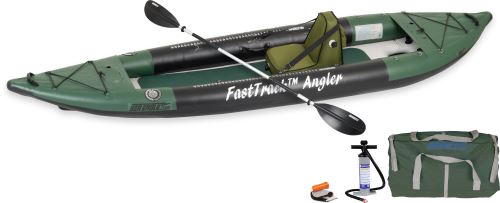 A true fisherman's dream! This Deluxe Solo Angler Package has everything you need to get fishing and fast!
Package price and FREE SHIPPING offer valid through Wednesday, August 31, 2022
a $1,464 value for

just $1,199

through Aug 31 *
Swivel Seat Fishing Rig Package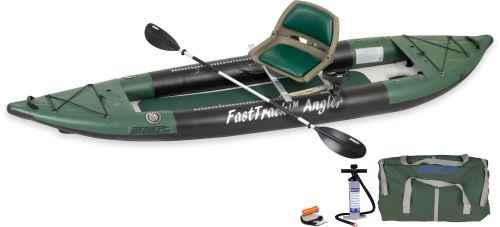 The 360° Swivel Seat Fishing Rig Package takes the FastTrack™ Angler to a whole new level! Sit higher and swivel 360° while fighting the fish to get the very best angle. Two Universal Scotty Deck Mounts with Rod Holders provides you with endless options.
Package price and FREE SHIPPING offer valid through Wednesday, August 31, 2022
a $1,634 value for

just $1,399

through Aug 31 *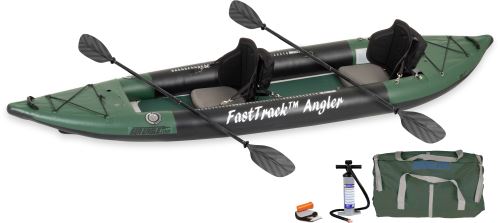 The Pro Angler Package features Tall Back Seats with contoured seat bases and wrap around sides to provide jet pilot cockpit style seating.
Package price and FREE SHIPPING offer valid through Wednesday, August 31, 2022
a $1,734 value for

just $1,399

through Aug 31 *
Starting at $1,199.

4 great packages to choose from! Click Here.
7'10" AB30 paddle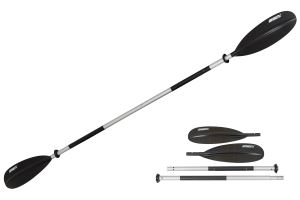 DKS Seat Green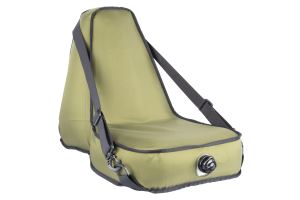 Deluxe Inflatable Kayak Seat Green
Grn Kayak Bag 385fta & 350fx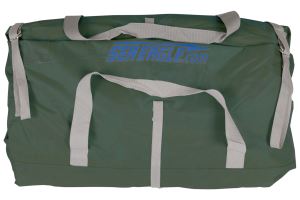 Green Kayak Bag for 385fta & 350fx
Auto Dual Action Pump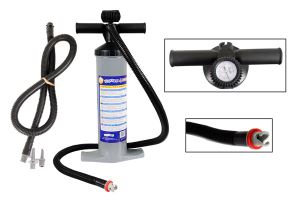 Dual Action Auto Two Stage Pump w/ Pressure Gauge
Slide in Swept Back Skeg
Repair Kit
Green Swivel Seat Fish Rig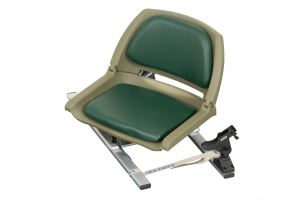 Green Swivel Seat Fishing Rig w/ Scotty® Rod Holders
Tall Back Seat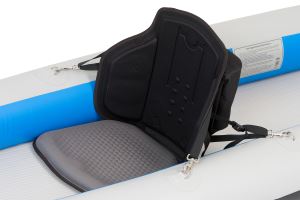 8' AB40 paddle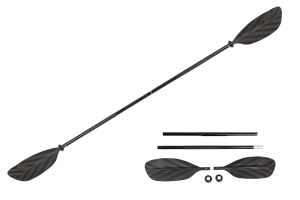 Watersnake Asp T24 for kayaks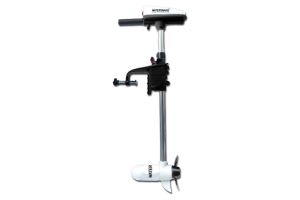 Watersnake Asp T24 (Fresh & Saltwater) Kayak Motor
Covered by the Watersnake 1 Year Warranty
All Sales are final. This item is not covered by the Sea Eagle 120 Day Trial.
Kayak Motormount
Motormount for FastTracks & Explorers