About the 350fx Fishing Explorer Inflatable Fishing Boat
Explore More Fishing Locations with this Tough As Nails Fishing Kayak! The Sea Eagle Fishing Explorer is a robust, beefed up, fully accessorized version of the rugged Explorer Series. Designed by and for avid fishermen. Featuring: double layered, nearly indestructible, tough as crocodile hide, 2000 Denier reinforced protective layers, 6 built-in rod holders, forward and aft spray skirts with Sea Eagle exclusive accessory belts to hold your tools, hooks, and lures, a fully adjustable foot brace called the FlexBrace™, 40" FishRuler™, anchor trolley D-rings, a huge max load capacity of 575 lbs., and is completely self-bailing. So bring on the roughest conditions and still get to those fish!
About the Fishing Kayaks Series
New Sea Eagle fishing kayaks here! True rugged inflatable fishing kayaks. Designed by and for fishermen who wish to adventure outside traditional methods to catch more fish and bigger fish!
Say goodbye to costly boat, trailer, fuel and ramp fees! No more smell of gas to deter fish. Get rid of toxic fumes and water pollution. Reduce your carbon footprint. Minimize setup time. Say farewell to crowded boat ramps and inaccessible shorelines.
Now you can stealthily glide right into the heart of where the trophy fish are! Best of all - they'll never know you're there! The portability and convenience of these inflatable kayaks let you stow them in your car trunk always ready to go!
Enjoy all the features of these incredible kayaks. Including the FastTracks™ patented state of the art, external, rigid, inflatable keel, thicker nearly indestructible hull material, non-slip tough as crocodile hide protective padding, built-in rod, tool, hook and lure holders, built-in Fish Rulers and more! (U.S. Patent #8,286,573 2)
| | |
| --- | --- |
| Person Capacity | 1 |
| Hull Weight | 51 lbs. |
| Length | 11 ft. 6 in. |
| Width | 3 ft. 3 in. |
| Interior | 10' x 16" |
| Load Capacity | 1 Person or 575 lbs. |
| Deflated | 31" x 19" x 10" |
| Chambers | 3 (port, starboard, floor) |
| Tube Diameter | 11.5" |
| Air Valves | 3 Recessed One Way |
| Inflation time | 7 min |
| Seam | Glued Quadruple Overlapped |
| Material | 1000 Denier w/ 2000 Denier Reinforced Sections |
| Engine Capacity | 34 lbs. thrust electric (max engine weight 15 lbs) |
| Floor | Removable, Double Layer, High Pressure Drop Stitch Floor w/ non-slip EVA foam padding |
| Whitewater Rating | Suitable up to Class IV |
| Inflation Pressure | 3.2 psi |
Certifications
When deflated and packed well, this hull will fit in:
check_circleTruck/Large SUV
NMMA Certified
Customized front & rear spray skirts with built-in rod, tool, hook and lure holders plus storage below and bungee rope lacing on top for additional storage
Separate, removable, high-pressure, reinforced, drop-stitch floor with non-slip EVA foam padding and extra top layer of tough as crocodile hide material for superior rigidity, durability and standup fishing
16 High Capacity Self-bailing Drain Valves
Large, removable, rear skeg for increased tracking during flatwater touring
Front & Rear Carry Handles
14 D-rings to secure seats and gear
(3) Separate independent air chambers with One-Way Air Valves for added safety
Sea Eagle motormount receivers for optional motormount attachment
350fx Fishing Explorer Reviews
4.5 out of 5 stars.
(22)
Kenney Maxfield
Verified Owner
7/26/2022
4.0 out of 5 stars.
So, where to begin. First off the boat is amazing! I had been looking a sea eagle for many years and finally got one as a college graduation present. I love to fish so this is a great platform for me. Was a bit skeptical of the durability of the boat with it being inflatable and all, but I am pleased to say that it has bounced over rocks, gravel, concrete, sand, and grass with not even a noticeable scratch! I have taken it out both in saltwater and freshwater and it is very capable. I will say that it is a bit difficult to manage in higher winds, but that is to be expected being that it is inflatable. Just the other day I loaded it up with camping gear and took it on a quick overnight trip and I was extremely happy with how everything went.
show full review ▼
Sea Eagle's reply:
Thank you for the review. Please email staff@seaeagle.com or call 1-800-748-8066 and we would be happy to replace the bag for you.
James Meyer
Verified Owner
5/16/2022
4.0 out of 5 stars.
Was in the market for an inflatable kayak to fish with that was easy to transport. The swivel seat is a great addition but makes it more bulky. Only downside is that there is not a carrying backpack that comes with it and the extra one is very tight. Tight backpack and swivel seat essentially makes this not very easy to transport. My goal of hiking with this won't be achieved but I can transport in my trunk and it's great!
Benjamin Hack
Verified Owner
4/13/2022
5.0 out of 5 stars.
This boat is absolutely amazing. I bought this kayak for up to week long paddles through national forest/Park land. I can easily pack a weeks worth of supplies for myself and others on this boat. It is unbelievably stable even in class III water while loaded with >500#. The pole holders are a bit awkward and I haven't found them useful. Otherwise this is an amazing kayak. Customer service is 10/10 should you need them. WELL worth the money. If you're interested in multi day kayak camping trip, this is the best one I've seen.
Rick Smith
Verified Owner
3/23/2022
4.0 out of 5 stars.
Overall I really enjoy the boat. It is much more convenient that a traditional kayak. It is not really all that hard to put together. I bought a second one for my wife. The kayak is very stable. My one and only complaint is about the foot petals. The rectangular piece to which they are attached has ripped on both sides. I am not sure how to fix them.
Sea Eagle's reply:
Thanks you for your review. We are happy you enjoy your kayaks. I see our customer service team has been in contact with you regarding the foot pedals.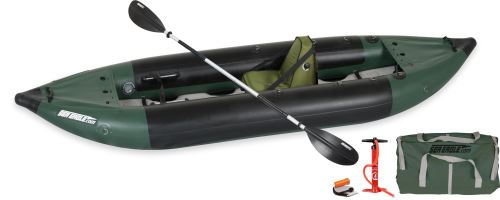 A bare-bones, most cost-efficient, entry-level package. Designed to get you on the water and fishing as quickly a possible.
Package price and FREE SHIPPING offer valid through Saturday, September 30, 2023
a $1,364 value for

just $1,099

through Sep 30 *
The perfect package for those who wish to sit lower in cockpit style seating. A low center of gravity improves stability. The tall wrap-around backrest provides comfort while protecting you from the wind.
Package price and FREE SHIPPING offer valid through Saturday, September 30, 2023
a $1,440 value for

just $1,199

through Sep 30 *
Swivel Seat Fishing Rig Package

The 360° Swivel Seat Fishing Rig Package takes the 350fx to a whole new level! Sit higher and swivel 360° while fighting the fish to get the very best angle. Two Universal Scotty Deck Mounts with Rod Holders provides you with endless options.
Package price and FREE SHIPPING offer valid through Saturday, September 30, 2023
a $1,534 value for

just $1,299

through Sep 30 *
Starting at $1,099.

4 great packages to choose from! Click Here.
7'10" AB30 paddle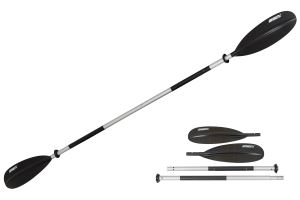 AB30 7'10" (4 Part Paddle)
DKS Seat Green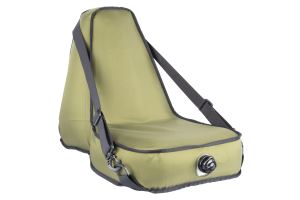 Deluxe Inflatable Kayak Seat Green
FlexBrace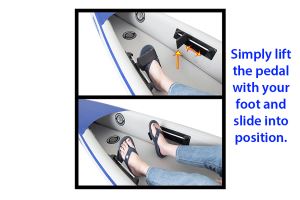 FlexBrace™ Adjustable Footrest - No Glue
SUP Pump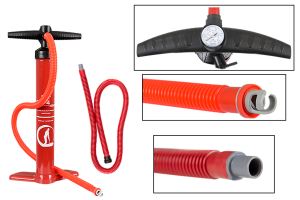 SUP Pump w/ Pressure Gauge
Slide in Skeg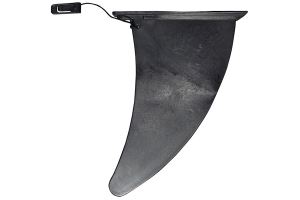 Repair Kit
Tall Back Seat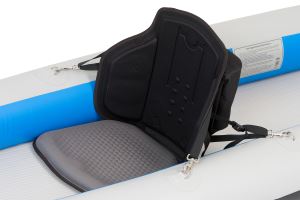 8' AB40 paddle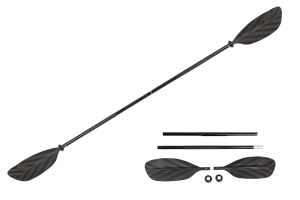 Green Swivel Seat Fish Rig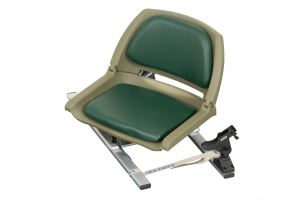 Green Swivel Seat Fishing Rig w/ Scotty® Rod Holders
Bixpy J-2 Electric Motor Kit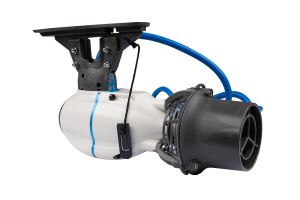 Bixpy® J-2 Electric Outboard Motor Kit with Slide-n-Lock Skeg Adapter

Covered by the Bixpy LLC

All Sales are final. This item is not covered by the Sea Eagle 120 Day Trial.

');