Free BP12 Electric Pump
with every 285fpb
Expires 1/31/2023
while supplies last
About the 285 Frameless Pontoon Boat Inflatable Fishing Boat
Catch really big fish in this small boat! Because it is so light and portable you can easily get to where the big fish are!
The unique inflatable U-hull configuration of this one man fishing boat provides incredible stability and maximum fishing space with the least amount of hull weight. Three separate air chambers to ensure maximum safety in any situation.
The Hunter Green 285fpb is a stealthy inflatable boat that's perfect for fishing or hunting. It goes anywhere, sets up in just 5 minutes and can fit in the trunk of a car.
About the Frameless Fishing Series
Sea Eagle's Frameless Fishing Boats are roomy, lightweight, ultra-portable, and pack into a relatively small bag in relation to their sizes. They can be stowed in small spaces because they have no frames. They don't require a trailer so you can carry them to the most remote, hard to reach locations where fish hide most!
Great for lakes, rivers, bays, creeks or almost any body of water. Sea Eagle Frameless Fishing Boats will take you where you want to go and where most other boats wouldn't dare!
Large air chambers allow these Frameless Fishing Boats to support an incredible amount of weight yet draft as little as 4 inches of water. Meaning you have access to shallower waters where heavier boats don't!
The 285fpb and STS10 are equipped with universal Scotty™ Mounts so you can customize these two models as you wish! Outfit them with any Scotty accessory you like. Sea Eagle offers an assortment of Scotty™ accessories to suit your needs. The PackFish 7 features 2 built-in rod holders to keep your rods secure.
| | |
| --- | --- |
| Person Capacity | 1 |
| Hull Weight | 30 lbs. (42 lbs. with wooden floorboard and motor mount) |
| Length | 9 ft. |
| Width | 4 ft. |
| Interior | 6'2"x1'4" |
| Load Capacity | 1 person or 450 lbs. |
| Deflated | Approx. 24" x 14" x 12" |
| Chambers | 3 |
| Tube Diameter | 16" |
| Air Valves | 3 Recessed One Way |
| Inflation time | 5 min. |
| Seam | Quadruple Overlapping Superior Glued Seams |
| Material | 1000 Denier 36 mil |
| Engine Capacity | 3hp (20" shaft minimum, 45 lbs. max weight) or 70 lb. max thrust (min 30" shaft, 45 lbs. max weight) |
| Floor | 1000 Denier Reinforced |
| Speed Estimates | 3-4 mph |
| Inflation Pressure | 3.2 psi |
Certifications
When deflated and packed well, this hull will fit in:
check_circleTruck/Large SUV
NMMA and CE Certified
Hunter Green Color
Full fabric floor
Step bench/footrest
4 Carry Handles
Raised oarlocks for better rowing
Printed instructions
285 Frameless Pontoon Boat in the news
285 Frameless Pontoon Boat Reviews
4.6 out of 5 stars.
(165)
Lawrencr Zerr
Verified Owner
1/21/2023
5.0 out of 5 stars.
i use mine mainly for trout fishing on big rivers [t has given me many hours of great floating and fishing. I am eighty years old and the easy set up and take down are of great importance
Louis D'ambrosio
Verified Owner
1/16/2023
5.0 out of 5 stars.
AAA+
Mark Duncan
Verified Owner
1/4/2023
5.0 out of 5 stars.
Love how portable the 285fpb is. I'm on the creek within 25 minutes of arriving.
Jordan Simning
Verified Owner
12/21/2022
5.0 out of 5 stars.
Awesome customer service! I recently purchased my first 285 and I couldn't find some of the screws for the rod holders. I emailed them thinking they had not included them and they responded within minutes to inform me that they were in the patch kit container. Very impressive! So far great quality and relatively easy to assemble, aside from the floorboard. I am New to SeaEagle products but huge fan so far!
U-frame Design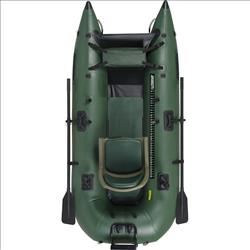 The unique shape of this solo fishing boat permits the maximum use of total fishing space with minimum total weight. The hull weighs a mere 32 lbs. making this super lightweight to pick up and transport. This same fact means the Sea Eagle 285 Frameless Fishing Boat is our fastest and easiest to assemble fishing boat! As such, it easily packs in a car trunk and when not being used to haul fish, stows conveniently in an apartment closet.
Raised Fabric Floor Design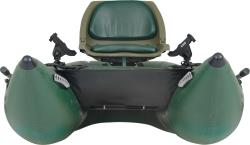 Unlike traditional inflatable boats the Sea Eagle 285 Frameless Pontoon Boat has a raised fabric floor which barely touches the water. This means when you row or motor this boat it is remarkably fast and responsive for its size! It also means that the fabric floor has less exposure to any sharp objects. Made with our strongest 1000 denier polyester polymer coated fabric this little boat is a super strong fishing machine!
Rig It Your Way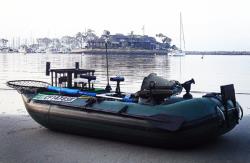 One of the truly nice features of the Sea Eagle 285fpb is that it can be rigged in many different ways with many different kinds of fishing accessories. This boat comes with two universal Scotty™ Mounts that can hold a variety of Scotty™ fishing accessories but that is only the beginning of the different ways you can rig this boat. You can also attach Scotty™ mounts to the floorboard to hold a various accessories from additional rod holders to a cutting board and fishing electronics.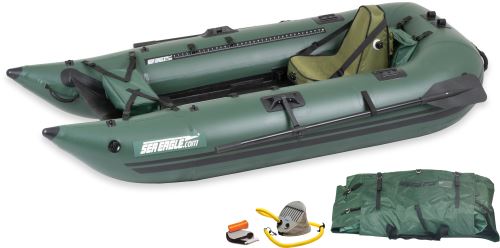 The Deluxe package is super portable and with the inflatable seat everything can be packed into the carry bag. It sets up in only 5 minutes, and best of all, because there are no parts to assemble, this 9' boat easily fits into a car trunk.
Package price and FREE SHIPPING offer valid through Tuesday, January 31, 2023
*FREE BP12 Electric Pump Offer Expires 1/31/2023
a $1,268 value for

just $799

through Jan 31 *
The Pro Package has the super comfortable swivel seat, floorboard, motor mount, a stripping apron, clip on stow pouch and side/stern bag, plus 2 Scotty® Rod Holders. Perfect for the fisherman that already has his own motor.
Package price and FREE SHIPPING offer valid through Tuesday, January 31, 2023
*FREE BP12 Electric Pump Offer Expires 1/31/2023
a $1,553 value for

just $999

through Jan 31 *
Starting at $799.

5 great packages to choose from! Click Here.
BP12 Electric Pump
BP12 Single Stage Electric Pump
DKS Seat Green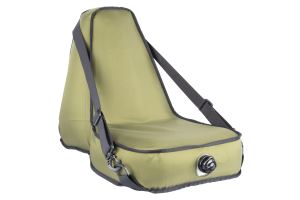 Deluxe Inflatable Kayak Seat Green
AB285 Black Oar Set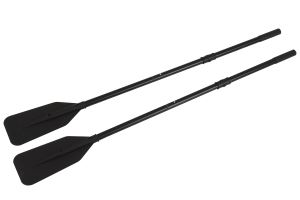 Boat Carry Bag
Boat Carry Bag for 285fpb
A41 Foot Pump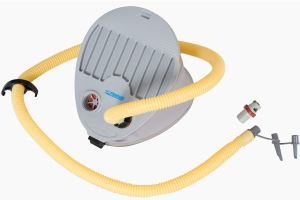 Bow Stow Bag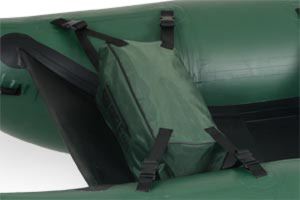 Side/Stern Stow Bag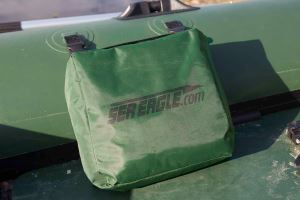 Repair Kit
Green Swivel Seat
Motormount-FPFB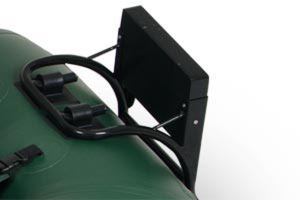 Motormount for Frameless Fishing Boats
Scotty Rod Holder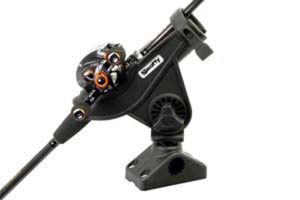 285fpb Floorboard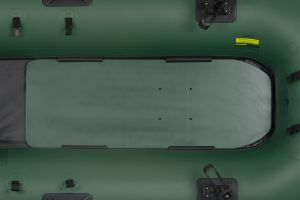 Quick Release Seatmount
7" Pedestal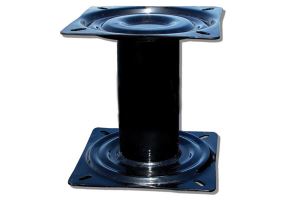 Stripping Apron
Watersnake Venom 34
Watersnake Venom SX 34lb Thrust Electric Motor (Fresh & Saltwater)
Covered by the Watersnake 1 Year Warranty
All Sales are final. This item is not covered by the Sea Eagle 120 Day Trial.
Riptide 55
Minn Kota Riptide 55 lb. thrust motor (Salt Water)
Covered by the Minn Kota Riptide Warranty
All Sales are final. This item is not covered by the Sea Eagle 120 Day Trial.
Honda 2.3L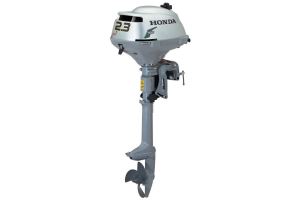 Covered by the Honda Marine Warranty
All Sales are final. This item is not covered by the Sea Eagle 120 Day Trial.