About the 393rl Inflatable Kayak
Forget Heavy Kayaks! Don't Buy A Kayak Until You See Our Fast Inflatable Kayaks!
Introducing The World's First All Drop Stitch Patented RazorLite™ inflatable kayak! A lighter, narrower, sleek, faster to paddle, high-performance solo kayak for the adventurer.
Modern Inflatable Kayaks are Lighter, Set Up in under 7 mins & are Easier To Transport. Ultralight & paddles up to 6 mph, tracks like an arrow, packs in a bag, travels anywhere!
Now featuring Sea Eagle FlexBrace™ adjustable footrests!
U.S. Patent 9,452,809
About the RazorLite™ Series
Now featuring Sea Eagle FlexBrace™ adjustable footrests!
Say goodbye to bulky, heavy, plastic kayaks! Modern inflatable kayaks are lighter & easier!
The World's First All Drop Stitch patented RazorLite™ inflatable kayaks are a much lighter, narrower and faster to paddle, high-performance kayaks for true adventurers!
A razor-sharp, tapered, hard-nose bow and stern, combined with a fully constructed Drop Stitch technology hull enables the Sea Eagle RazorLite™ Kayaks to cut through waves cleaner, straighter and sharper than any other kayak on the market allowing paddling speeds up to 6 mph.
Because of its high-performance design and capabilities, the RazorLite™ kayaks are best recommended for intermediate and above paddlers.
U.S. Patent 9,452,809
| | |
| --- | --- |
| Person Capacity | 1 |
| Hull Weight | 35 lbs. |
| Length | 12 ft. 10 in. |
| Width | 2 ft. 4 in. |
| Interior | 12'2" x 17" |
| Load Capacity | 1 Person or 500 lbs.. |
| Deflated | 39" x 21" x 12" |
| Chambers | 3 (port, starboard, floor) |
| Tube Diameter | 4" Thick x 8.5" High |
| Air Valves | 3 Recessed One Way |
| Inflation time | 7 min |
| Seam | Quadruple Overlapped |
| Material | 1000 Denier Reinforced |
| Engine Capacity | |
| Floor | Attached High Pressure Drop Stitch Floor |
| Whitewater Rating | Not rated for whitewater |
| Inflation Pressure | 10 psi |
Certifications
When deflated and packed well, this hull will fit in:
check_circleTruck/Large SUV
NMMA Certified
Fully Constructed with Drop Stitch Technology
2 Open and close drain valves
Large, Removable, Swept Back Rear Skeg
Front & Rear Spray Skirts with Carry Handles
FlexBrace™ adjustable footrest
4 D-rings to secure the adjustable seat
393rl Reviews
4.6 out of 5 stars.
(119)
Shawn Moddes
Verified Owner
7/31/2023
5.0 out of 5 stars.
This is an amazing boat. Fast, sturdy, quick to inflate, simple but strong. It's a huge upgrade from my prior inflatable and has greatly expanded my exploratory distances on the water. I definitely find its primary stability tippy, but I got used to it quickly and now like it -- and I find the secondary stability is good and it's difficult to tip all the way over. It is difficult to carry around when inflated (esp. due to lack of a center handle) -- and I'm a bigger guy, so not sure how smaller people would deal with that. I agree with others that it's difficult to put into the backpack, so I've stopped doing that and just use the backpack to carry all of the supplies and that works out great. All in all a great purchase.
Jacquelyn M Passon
Verified Owner
6/23/2023
5.0 out of 5 stars.
I love my Seaeagle 393rl. I travel a lot, by car, and now I don't have to miss out on amazing kayaking. I travel from New England to the Midwest at least twice a year. Now I have the ability to stop anywhere along the way and go kayaking. It takes me about 7 minutes to assemble my kayak and be on the water. I also go camping a lot in my vehicles and this easily fits in my car. It has opened up even more of the great outdoors for me.
Thomas Brembeck
Verified Owner
3/11/2023
5.0 out of 5 stars.
Quick to set up and is very stable. I love how smooth it glides through the water, much nicer than many hard shell kayaks. Looking at buying a second for my girlfriend so we can enjoy the water together.
Sally Orsborn
Verified Owner
2/26/2023
5.0 out of 5 stars.
Even at age 90, I found the RazorLite single kayak to be just what I wanted: light weight, easy to handle in the water and on shore, sturdy and fast. I agree with the recommendations that this boat is for experienced kayakers, which I am. It performs best in calmer waters but I was caught in a gusty storm with 1-2 foot troughs and cross-winds, yet felt safe and in control. The boat came in good condition, I managed all assembly and inflation with the BP12 from SeaEagle. I needed help with the rods for foot rests. I do not recommend the seat that came with it so substituted a low-back rest and non-skid cushion. I do recommend a light-weight paddle. The boat is stored throughout the winter inflated in an unheated garage and seems to be fine. I was drawn to the kayak by the drop stitch construction and it exceeds my expectations. I recommend it highly to experienced kayakers and have come to trust SeaEagle's quality, support and products.

Great combination of performance, comfort and portability! Includes light weight 393RL Kayak, paddle, Tall Back Seat, adjustable FlexBrace™ footrest, backpack* & high-pressure pump. *Backpack may vary.
Package price and FREE SHIPPING offer valid through Saturday, September 30, 2023
a $1,469 value for

just $999

through Sep 30 *
The Pro Carbon Package makes paddling even easier! Lightweight, sturdy AB50 Pro Carbon Paddles make paddling long distances a joy! Also includes backpack* and pump. *Backpack may vary.
Package price and FREE SHIPPING offer valid through Saturday, September 30, 2023
a $1,543 value for

just $1,049

through Sep 30 *
Starting at $999.

3 great packages to choose from! Click Here.
Backpack (BLUE)
All Purpose BACKPACK (BLUE) Display Only
Tall Back Seat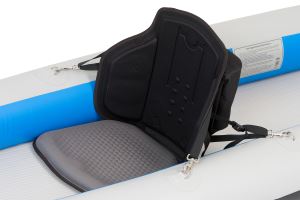 AB40 Paddle
PADDLEAB40 7'9" (4 Part Paddle)
FlexBrace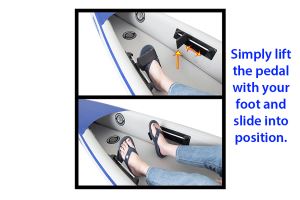 FlexBrace™ Adjustable Footrest - No Glue
SUP Pump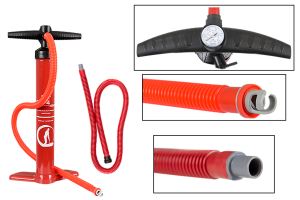 SUP Pump w/ Pressure Gauge
Slide in Swept Back Skeg
Repair Kit
AB50 Paddle
Bixpy J-2 Electric Motor Kit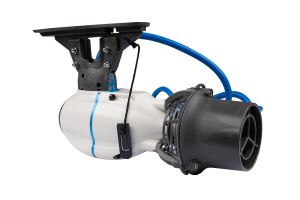 Bixpy® J-2 Electric Outboard Motor Kit with Slide-n-Lock Skeg Adapter

Covered by the Bixpy LLC

All Sales are final. This item is not covered by the Sea Eagle 120 Day Trial.

');