About Sea Eagle
Making High Quality Inflatable Boats Since 1968
One of our first ads, 1971
Sea Eagle Boats, Inc. is a family owned and operated business dating back to 1968. We are located 60 miles east of New York City on Long Island. Our office is just a stone's throw from the historical Port Jefferson Harbor where many of America's finest sailing yachts were built. This location has given us access to many incredible bays and secluded bodies of water. When not in our offices, you will find us paddling around the island, testing, experimenting, designing and...ok you caught us! Just plain paddling around but can you blame us? The waterman's way of life is the passion behind our business.
Our company began selling inflatable boats back in 1968. Our first product was a 2 person inflatable kayak made in France called the Pyrawa. This kayak enjoyed substantial success during the late 1960s and early 1970s and was sold through Sears and Roebuck, L.L. Bean, Eddie Bauer, Eastern Mountain Sports and other catalogues and dealers, as well as through our very own promotional advertising and direct sale methods.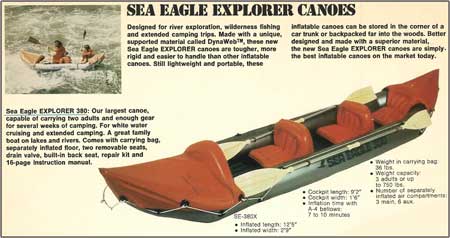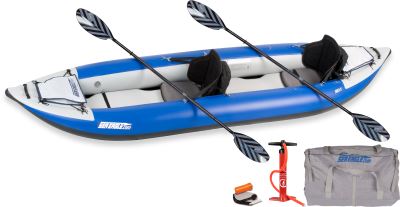 Explorer Kayaks from the 1970s and 2023
Each year we've introduced new models and expanded both our advertising and promotional efforts in an attempt to make Sea Eagle high quality inflatable boats available to everyone at a reasonable price. Over the years our line-up has grown to include touring kayaks, SUPs, motormount boats and transom boats that could take up to 25 HP engines. After many years of introducing new and unique kinds of inflatable crafts the Sea Eagle brand name has become synonymous with quality, affordability, reliability and excellent personal "one on one" customer service. When you call in to Sea Eagle you'll actually hear a pleasant voice on the other end of the phone and each and everyone is treated as family.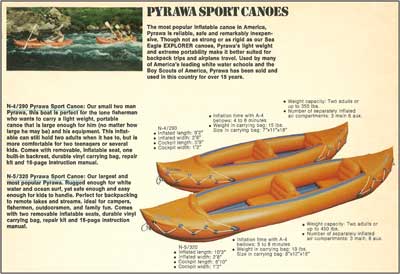 Sport Kayaks from the 1970s and 2023
Another important contributing and continuing factor to our company's growing reputation is the fact that our products are perfectly suited for expeditions. For 55 years, whether it is an adventure to Angel Falls, South America, or to make a first descent of the upper Yangtze River in China, or down the Ganges River in India, or to obtain core samples showing the environmental history of Easter Island, or through the canals of Europe, our inflatable boats have been the choice for expeditions far and wide.
Today the line-up of Sea Eagle boats is wider and better than ever! It includes 10 different inflatable kayaks, 6 different inflatable SUPs, 2 inflatable pontoon fishing boats, an inflatable canoe and 5 different inflatable fishing, motormount and transom boats that will take up to 25 HP engines, a 4 in 1 (fishing, sailing, motoring, and paddling) hull called the PaddleSki™ and an inflatable bodyboard call the Wave Slider™. We've dedicated our lives to designing, manufacturing and thoroughly testing each and every one of our products in order to bring you the very best! Sea Eagle has always been more that just a family business - it is our family's way of life and we'd like to welcome you to it.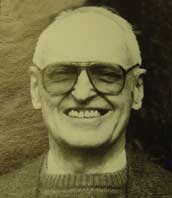 Cecil Hoge Sr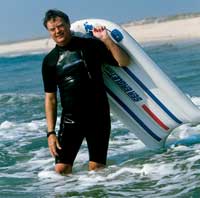 Cecil Hoge Jr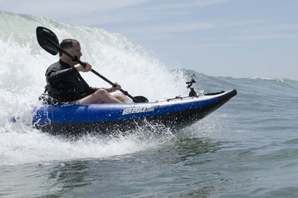 John Hoge

');