Honda 2.3L
Click to Enlarge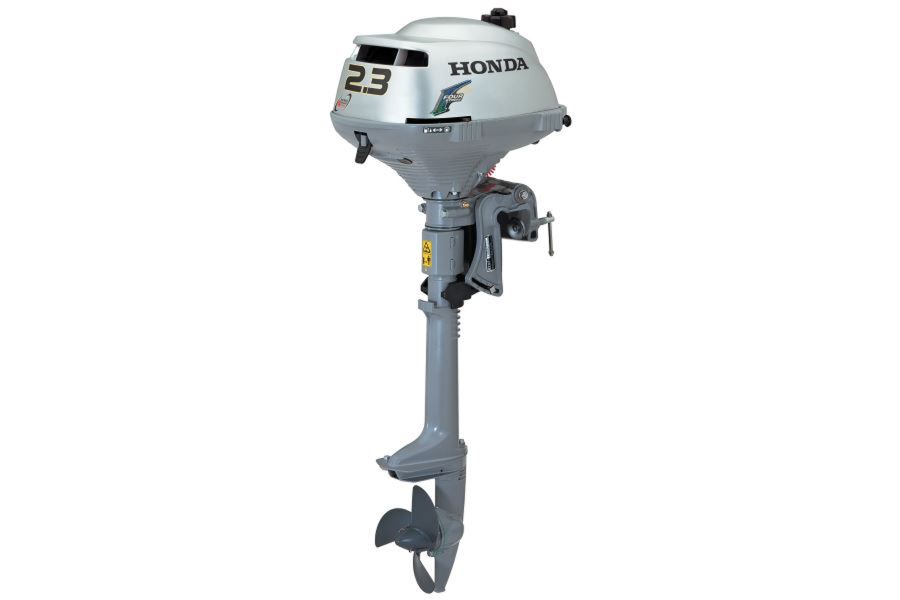 Covered by the
Honda Marine Warranty
True 5 Year Limited Warranty on motors purchased for personal use
Non-Declining coverage
Fully transferrable
Nationwide service
All Sales are final. This item is not covered by the Sea Eagle 180 Day Trial, or the Sea Eagle Warranty.
Easy One Hand Manual Pull Starting
Reliable, efficient 4-stroke design
Lightweight and compact
Forced air cooled engine - no water pump worries
Ultra low 3 star CARB emissions - Environmentally conscious technology
Honda's True 5 Warranty
360° swivel steering - added maneuverability
One liter internal fuel tank - about one hour of operation at wide open throttle
Steering friction adjustment
Adjustable trim
Long shaft - 20"
Propeller included
Dry weight 31 lbs.
One of the world's lightest four-stroke outboards. The Honda BF2.3 is so light, it rivals many two-stroke 2HP engines and electric motors, without the battery. While still maintaining Honda's reliable, efficient 4-stroke design!

*Not electric start
**Not recommended for 285fpb Frameless Fishing Boat.
***Ground shipping only. Cannot ship outside the continental U.S.
$999
FREE SHIPPING
on all Honda Motor purchases. Limited time offer.
Recommended For:
FoldCat™ Inflatable Pontoon Boat
Frameless Inflatable Fishing Boats
Inflatable Motormount Boats
PaddleSki™ Inflatable Catamaran Kayak