Minn Kota Portable Charger
Click to Enlarge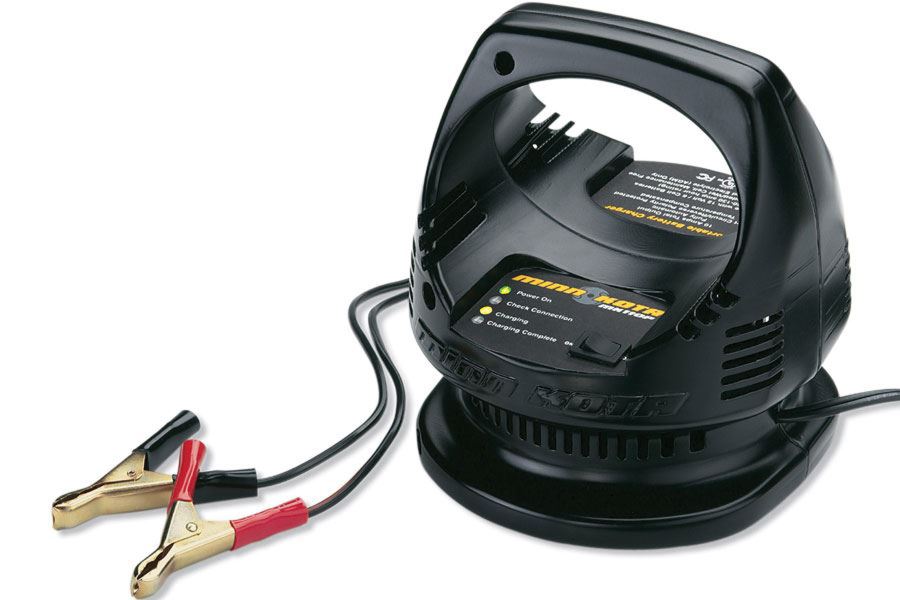 Covered by the
Minn Kota Battery Charger Warranty
3 Year Limited Warranty
Does not apply to chargers used commercially
All Sales are final. This item is not covered by the Sea Eagle 120 Day Trial, or the Sea Eagle Warranty.
Fully automatic 3-stage charging (bulk, absorption,maintenance)
Preserves Battery Life
10 amps total output
Short Circuit and reverse polarity protection prevents the charger from operating if improperly connected
Protect your battery life with this 3 stage charger from Minn Kota. Improperly charged batteries will develop a "Memory" that will permanently reduce power capacity. Minn Kota 3 stage technology feeds power in rapidly at first in the "bulk" stage. As the battery reaches capacity, the charger goes into "absorption" mode which tops off the charge. The "Maintenance" stage allows you to keep a battery charged for an extended period of time: whenever the battery weakens slightly, the charger tops it off.
$99
This motor is final sale. No refunds are accepted for Electric Motors.
Recommended For:
Explorer Inflatable Kayaks™
FastTrack™ Inflatable Kayaks
FoldCat™ Inflatable Pontoon Boat
Frameless Inflatable Fishing Boats
Inflatable Fishing Kayaks
Inflatable Motormount Boats
Inflatable Sport Runabouts
PaddleSki™ Inflatable Catamaran Kayak
SailCat
Yacht Tenders