About the NeedleNose™126 Inflatable Board
Now featuring a New Full Length Electric Pattern Diamond Deck EVA Foam Pad, convenient built-in paddle saving PaddlePocket™ holder and a low profile slide in Swept Back Skeg! This is the world's best tracking inflatable SUP ever!
Sea Eagle's NeedleNose 126 offers an even larger stable platform with increased floatation, rigidity and even more stability! Larger than its little sister the NN116 but smaller than its big brother the NN14 - the NN126 puts you right smack in the middle. So you get the best of both worlds!
Breakthrough Design features: straight-line hull, patented wave piercing bow, touring shape, NEW FULL LENGTH ELECTRIC PATTERN DIAMOND DECK PAD with custom performance kick tail and the ability to paddle faster, further and easier!
At 6" thick there's no need to worry about rigidity or flotation any more! Sitting or standing the NN126 does it all!
Best suited for those weighing 225 lbs or less.
About the NeedleNose™ Series
The patented NeedleNose™ iSUPs are by far the best tracking iSUPs in the world! Able to perform in a vast array of environmental conditions where other inflatables wouldn't dare! Get the performance of a rigid board plus the convenience of an inflatable and more!
Aptly named NeedleNose™ these iSUPs feature a patented razor sharp, wave piercing bow that allows you to slice through the wind, waves, current and water. Something that no other iSUP can offer. The elegant curved touring shape with a straight-line NO UPTURN hull design enables you to customize your skill and performance levels with 1st, 2nd and 3rd gear standing locations (see video). A diamond patterned deck pad is easier on your feet with a kick tail that allows pivot and kick turning on a dime! These features make the NeedleNose™ iSUPs the fastest, sleekest, best inflatable SUPs in the world!
Say goodbye to unnecessary airline fees and damaged SUPs! These weigh under 35 lbs. and are designed to be checked as baggage. (US Patent #8,821,204)
| | |
| --- | --- |
| Person Capacity | 1 |
| Hull Weight | 30 lbs. |
| Length | 12 ft. 6 in. |
| Width | 30 in. |
| Load Capacity | 1 Person or 225 lbs |
| Deflated | Approx. 32" x 16" x 10" |
| Air Valves | Recessed One Way |
| Inflation time | 7 Minutes |
| Seam | Quadruple Overlap |
| Material | 1000 Denier Reinforced Drop Stitch |
| Board Thickness | 6" |
| Inflation Pressure | 12-15 psi |
| Volume | 254 Ltr. |
When deflated and packed well, this hull will fit in:
check_circleTruck/Large SUV
Patented NeedleNose™ design (US Patent #8,821,204) razor sharp wave and water piercing bow
Straight-line hull design with NO UPTURN increasing performance, speed and efficiency
Large, removable, rear, center, skeg
Two leading side skegs for better tracking
Conveniently located front grab handle
Elastic cords and multiple D-Ring attachments at bow
Center seat D-Ring attachments
Large rear D-ring attachment for leash, towing, etc...
Proper carrying position balanced middle carry handle
15 PSI max air pressure capacity
Deluxe recessed Halkey Roberts style air valve
NEW EVA foam ELECTRIC PATTERN DIAMOND DECK PAD
NEW EVA foam kick tail
NEW built-in paddle saving PaddlePocket™ holder
NeedleNose™126 Reviews
4.9 out of 5 stars.
(17)
Virginia Bourke
Verified Owner
1/22/2022
5.0 out of 5 stars.
This is my second Sea Eagle SUP and I love it. My friend wanted to try and she did great her first attempt. The longer boat is more stable.
Paul Albright
Verified Owner
1/20/2022
5.0 out of 5 stars.
First of all ... I am assuming that a score of 5 means Excellent ... which is the rating I would give my NN126 paddle boards ... I say boards because I bought 2. The quality is outstanding, the rigidity is great, performance as good if not better than any similar sized "non-inflatable", and the versatility is great ... in addition to the "stand up mode", we use them as "kayaks" with a seat attached (the seat from our Sea Eagle kayak) and also as a rower ... since I did add the rowing kit. Blowing the board up was easy because I used the electric pump ... it may have taken a lot longer with the manual pump, but I don't know for sure. As for portability ... I don't travel with them often ... but not having to have a Car Rack make this process easy ... outside of having to deflate and inflate. But less storage is space is big benefit. I certainly would recommend them as a Best Buy, and certainly would buy them again ... if I ever need another.
Fabio De Freitas
Verified Owner
11/7/2021
5.0 out of 5 stars.
My NN126 was everything I was hoping it would be. I'd been wanting this board for years but didn't want to pull the trigger on the $$. When the price dropped earlier this summer, it was finally time! And I'm so happy with the purchase. The board performs as well as it has been advertised. I was on it multiple times this summer and became more & more confident on it each time. My only regret.... not buying the battery powered inflation generator (I bought the electric one instead). It works great... the battery powered one would have been more convenient.
Casey Fasciano
Verified Owner
3/15/2021
4.0 out of 5 stars.
Good design, beats round noses by a mile. Great directional stability also if standing up by the handle. I wish I had known about deflating the air slightly after each use. Take the pressure off the seams and out of the sun and it will last much longer. They do advise keeping out of the sun but they should also recommend slight deflation. Also, there's an inflation limit but no recommendation for how much pressure is actually needed. I pumped to about 13-14 lbs. but a leak began anyway. They did honor the warranty even though it had expired by the time I called them about it and the new board has served well. Unfortunately the other older one has stress cracks in the beak that leak. I patched and double patched but air still seeps out. I get about 15 minutes on it then it's done. It is too late for warranty but it would be nice if they'd cut me a deal. Again- slightly deflate after each use and keep out of sun. It's good exercise to pump up and that's half the idea anyway, no?
Sea Eagle's reply:
Thank you for your review, it appears that our customer service team has been in contact with you. Please feel free to contact us should you need any additional support.
This entry level package comes with everything you need to get started. Includes NeedleNose 126, high pressure SUP pump, 3 part SUP paddle and convenient carry all backpack.
Package price and FREE SHIPPING offer valid through Wednesday, August 31, 2022
a $1,285 value for

just $549

through Aug 31 *

NeedleNose Deluxe Package combines the benefits of both sit down and stand up paddling. Includes NeedleNose 126, SUP pump, SUP paddle, AB30 paddle, Deluxe Kayak Seat and backpack.
Package price and FREE SHIPPING offer valid through Wednesday, August 31, 2022
a $1,403 value for

just $649

through Aug 31 *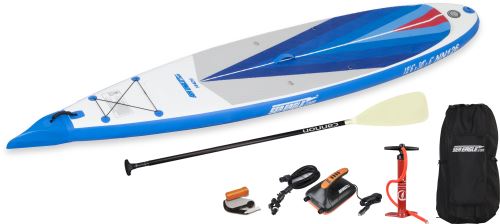 Get out on the water quicker with the NeedleNose Electric Pump Package. Includes carbon SUP paddle, piston pump & backpack.
Package price and FREE SHIPPING offer valid through Wednesday, August 31, 2022
a $1,544 value for

just $749

through Aug 31 *
Swivel Seat Fishing Rig Package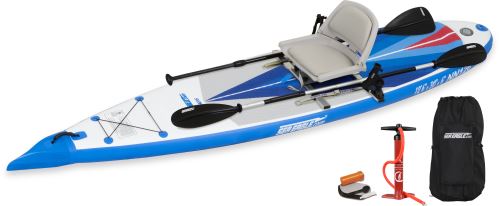 From SUP paddling to SUP fishing in just seconds! Get to that fishing hole faster with the sleek NeedleNose iSUP and get a higher view of the water with the comfortable Swivel Seat Fishing Rig Package with 2 Scotty™ Rod Holders - keeps your rods secure & out of the way and allows you to stand up or sit down while fishing and paddling!
Package price and FREE SHIPPING offer valid through Wednesday, August 31, 2022
a $1,583 value for

just $799

through Aug 31 *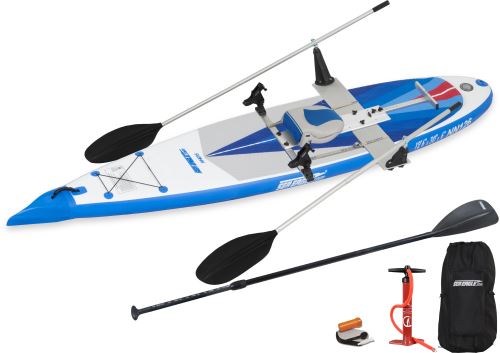 The most comprehensive package ever! Stand, Sit, Paddle, Row or Fish on the go! The Universal QuikRow™ attaches in seconds. Complete with two Scotty® Rod Holders and a deluxe 360° swivel seat. *Seat may vary.*
Package price and FREE SHIPPING offer valid through Wednesday, August 31, 2022
a $1,781 value for

just $899

through Aug 31 *
Starting at $549.

5 great packages to choose from! Click Here.
Backpack (BLACK)
All Purpose BACKPACK (BLACK)
SUP Paddle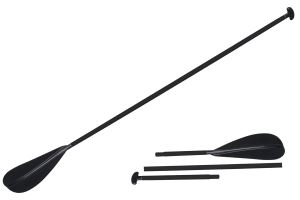 SUP Pump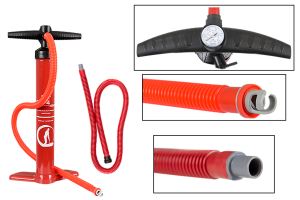 SUP Pump w/ Pressure Gauge
Slide in Skeg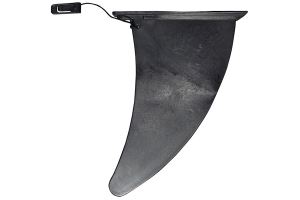 Repair Kit
7'10" AB30 paddle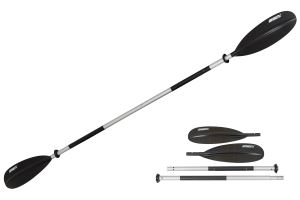 Deluxe Inflatable Kayak Seat
Deluxe Inflatable Kayak Seat
Carbon Fiber SUP Paddle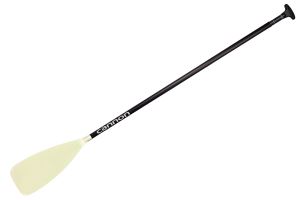 BP12 Electric Pump
BP12 Single Stage Electric Pump
Swivel Seat Fish Rig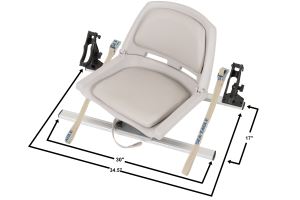 Swivel Seat Fishing Rig w/ Scotty® Rod Holders
QuikRow Kit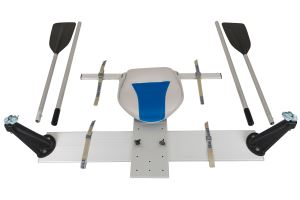 Scotty Rod Holder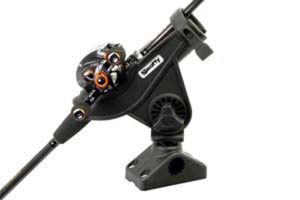 QuikRow Footrest