About the NeedleNose™ 116
Now featuring a New Full Length Electric Pattern Diamond Deck EVA Foam Pad, convenient built-in paddle saving PaddlePocket™ holder and a low profile slide in Swept Back Skeg! This is the world's best tracking inflatable SUP ever!
Sea Eagle's NeedleNose 116 features a Breakthrough Patented Design (US Patent #8,821,204) with straight-line hull, wave piercing bow, hydrodynamically curved touring shape and the ability to paddle faster, further and easier! A featherweight in it's class and by no means a pushover. The NN116 allows you to perform advanced maneuvers!
The New Electric Pattern Diamond Deck Pad with custom high performance kick tail allows for sharp pivot turns. This SUP is 6" thick and weighs only 24 lbs. Whether you choose to sit or stand the NeedleNose 116 is sure to have everything you're looking for.
Best suited for those weighing 200 lbs or less.
About the NeedleNose™ Series
The patented NeedleNose™ iSUPs are by far the best tracking iSUPs in the world! Able to perform in a vast array of environmental conditions where other inflatables wouldn't dare! Get the performance of a rigid board plus the convenience of an inflatable and more!
Aptly named NeedleNose™ these iSUPs feature a patented razor sharp, wave piercing bow that allows you to slice through the wind, waves, current and water. Something that no other iSUP can offer. The elegant curved touring shape with a straight-line NO UPTURN hull design enables you to customize your skill and performance levels with 1st, 2nd and 3rd gear standing locations (see video). A diamond patterned deck pad is easier on your feet with a kick tail that allows pivot and kick turning on a dime! These features make the NeedleNose™ iSUPs the fastest, sleekest, best inflatable SUPs in the world!
Say goodbye to unnecessary airline fees and damaged SUPs! These weigh under 30 lbs. and are designed to be checked as baggage. (US Patent #8,821,204)
| | |
| --- | --- |
| Person Capacity | 1 |
| Hull Weight | 24 lbs. |
| Length | 11 ft. 6 in. |
| Beam | 2 ft. 6 in. |
| Load Capacity | 1 person or 200 lbs |
| Deflated | Approx. 32" x 15" x 9" |
| Air Valves | One Way |
| Inflation time | 6 Minutes |
| Seam | Quadruple Overlap |
| Material | 1000 Denier Reinforced Drop Stitch |
| Board Thickness | 6" |
| Inflation Pressure | 12-15 psi |
Standard Features
Patented NeedleNose™ design (US Patent #8,821,204) razor sharp wave and water piercing bow
Straight-line hull design with NO UPTURN increasing performance, speed and efficiency
Large, removable, rear, center, skeg
Two leading side skegs for better tracking
Conveniently located front grab handle
Elastic cords and multiple D-Ring attachments at bow
Center seat D-Ring attachments
Large rear D-ring attachment for leash, towing, etc...
Center balanced, middle carry handle
15 PSI max air pressure capacity
Deluxe recessed Halkey Roberts style air valve
NEW EVA foam Electric Pattern Diamond Deck Pad
NEW EVA foam kick tail
NEW built-in paddle saving PaddlePocket™ holder
NN116 Reviews
(8 total, avg. review: 4.8 out of 5)
4/23/2017
Stephen Martin , Anthem
Verified Owner
Never knew a paddle board would be such a fun workout. I've bought another so two of us can go out on the water. Great times!
1/16/2017
Elizabeth Chapa , Madison
Verified Owner
I absolutely Love my paddle board!Its the first time in my life that I can say I have mastered something this fun and cool.I'm from the Midwest where growing up as a kid living no where near an ocean, would dream of surfing, etc.Well, I got to surf a few times and always felt very clumsy, uncoordinated and never really got the hang of the surfboard, or the water for that matter.What my SUP has given me can only be described as amazing freedom on the water, and stability.
I only regret is not buying one sooner.Thanks Sea Eagle..you've given me wings!!!
1/10/2017
Matthew C Mayerchak , Needham Heights
Verified Owner
I love the Sea Eagle. I have another inflatable SUP that I bought earlier, for about half as much money, but I never use it unless there are 2 of us going. I love the balance of the Sea Eagle and the way it cuts through small wakes and waves. It's a joy to paddle on. My next door neighbor tried it one time and immediately bought one as well.Comfortable to stand on, well-placed D-rings and cables for storing a dry bag etc. A great SUP! And so much easier to store for the winter than a solid board. You won't be disappointed!
1/8/2016
Joseph Rafferty , Knoxville, TN
Verified Owner
Everything has gone very well with our purchase of the paddle board. It was recommended by several friends who have them. We would definitely recommend your product to friends.
1/8/2016
Cheryl Johnson , Simpsonville, SC
Verified Owner
It took me a longtime to decide wether or not I wanted to invest in an inflatable SUP. I had never used one, as much as I love doing this, I had always rented regular boards, because it is not practical for me to transport one. I decided on this model because it has the best independent reviews and it had the 180 day guarantee, so why not. I bought it with the electric pump that runs off my car battery, and the Carbon Fiber Paddle.
I absolutely love it!! Providing you ensure you have the PSI correct it is very stable, I do not even think it feels like an inflatable. The only thing to be aware of is it is pretty large when it's in it's bag, but it's managable.
1/8/2016
David Nehilla , Germantown, TN
Verified Owner
The customer service folks were very friendly & worked with me on a special request. I purchased two NN116's & look forward to using them with my grown children & their families at the lake this summer. The generous warranty period made it easy to purchase well in advance of being able to use them. i.e., Merry Christmas to me!Everything arrived expeditiously as promised and in good order.The very high quality of the boards is readily apparent upon unpacking & inflating. Personally, I very much like the well thought out design & the blue color.
Can't wait to play this summer!
1/7/2016
Cora Accipiter , nanaimo, BC, Canada
Verified Owner
1/7/2016
Michelle Tonkinson , Brush Prairie, WA
Verified Owner
Love, love, love it! The best part of this SUP is the portability. I can just throw it in my trunk and go! Only takes 5 minutes to inflate, so quick and easy! I now how 2 Sea Eagles so I can always bring a friend.
NeedleNose™ 116 Discount Packages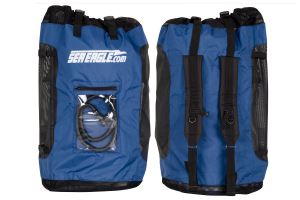 New All Purpose BACKPACK! Great for carrying: LB11, NeedleNose SUPs, Sports Kayaks, FastTracks, Explorers and Motormount Boats! With 5.5 cubic feet of space there's plenty of room for your Sea Eagle and more! *Be sure to check baggage restrictions prior to traveling.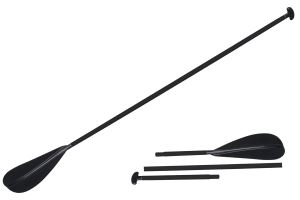 Our Stand Up Paddle is rugged, light-weight, and easy to use.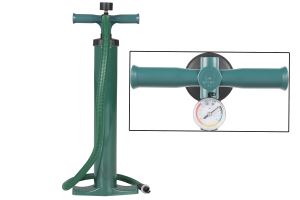 The Hand Piston Pump's special design allows for low effort and quick inflation. Made with a reliable and strong aluminum shaft. The HandPump comes equipped with hose, recessed one-way valve adapter and a conveniently located, easy visible, accurate built-in pressure gauge. SUP Pump capable of inflating to 1 bar or 15 PSI.
This weed-less swept back skeg is great for those who would rather not get hung up on weeds or drag them along. The 13" long swept back design works as a weed-less rudder that minimizes yawing (side to side swinging) during paddling stokes and assist with forward propulsion due to it's reflex technology. At only 7" deep this skeg allows you to travel in much shallower waters.
Large (13" Long x 7" Deep) swept back removable slide in skeg for Stand Up Paddle Boards, FastTracks, Explorers, and Travel Canoe.
*Note your craft must have the grooved base plate to accommodate a slide-in skeg.
Repair kit for 1000 Denier PVC boats. Includes hull repair material, tube of glue & Halkey-Roberts valve replacement tool.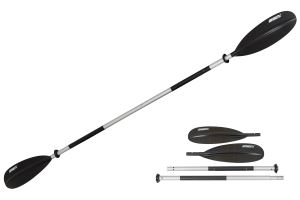 7'10" Double end asymetrical paddle is great for all our canoe, kayak and paddleski models. The paddle features aluminum shafts with Fibrylon blades. It has a 65 degree feather capability. Snap lock buttons to disconnect into 4 parts. Weighs just 2.62 lbs.
Deluxe Inflatable Kayak Seat. A great inflatable seat that provides extra back support for paddling, rowing or fishing. Allows you to sit 5" off the floor with 14" of back support. Works in all of our kayaks and 285fpb.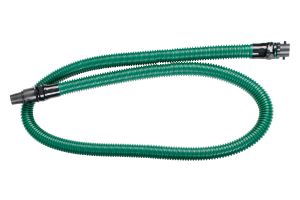 Alternative hose for green hand pump. Allows you to inflate your Deluxe Inflatable Seat by quickly and easily switching out the hose.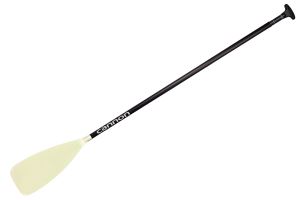 Top of the line adjustable Carbon Fiber SUP paddle is light and responsive. The dihedral blade allows for an easy "pull" through the water and effortless exit. The ergonomic handle grip provides consistent blade oriented strokes and together they maximize complete efficiency.
The Bravo BP12 is a super efficient lightweight single stage high pressure piston pump that will inflate from 1 to 14.5 psi. Simply set the turn dial to your desired pressure setting, press the "on" button and this little workhorse will do the rest.
Included:
102" (8'6") cable w/alligator clips
72" (6') inflation hose
Common valve adapters
Weight: 4 lbs.
Dimensions: 8" x 4" x 5"
Maximum Absorption 20 Amps.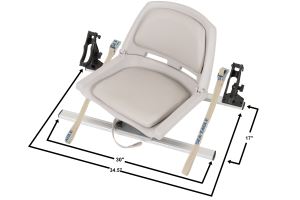 Turn your Sea Eagle iSUP, iK and iPS into a fishing machine! Attaches with ease to existing d-rings in less than 60 seconds flat!
This Swivel Seat Fishing Rig is the perfect accessory for Sea Eagle iSUPs, Explorers™, FastTracks™ and PaddleSki™ Series. (Weighs only 15 lbs.)
Kit includes: aluminum frame base, swivel seat, two Universal Scotty Rod Holders with universal deck mounts and two 6ft quick release cinch down straps.
*One time pre-assembly that takes just a few minutes required. Non compatible with RazorLites™, Sport Kayaks and Travel Canoes™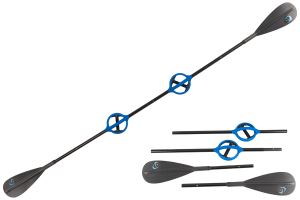 The double-bladed paddle provides greater freedom of movement, and the rotating grips enable your hands to remain in a neutral position, reducing stress on your wrists, elbows, and shoulders.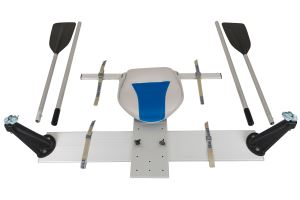 The Universal QuikRow™ Kit is a simplified fixed frame rower that attaches to kayaks and SUPs in less than 60 seconds flat! Now that's quick! Easy to setup and easy to use - the QuikRow™ will transform an ordinary kayak or SUP into a rowing and fishing machine!
This Universal QuikRow® Kit is the perfect accessory for Sea Eagle iSUPs, Explorers™, FastTracks™ and PaddleSki™ Series. (Weighs only 20 lbs.)
QuikRow kit includes: aluminum frame rowing base, swivel seat, (2) 2 part 7'11" oar set w/ oarlock and oar pin, (2) 4' quick release cinch down straps, (2) 6' quick release cinch down straps.
*2 Sea Eagle self-locking straps in 4' or 6' included with kayak and iSUP packages, depending on package requirements.
*One time pre-assembly that takes just a few minutes required. Non compatible with RazorLites™, Sport Kayaks and Travel Canoes™
*The QuikRow™ Footrest (recommended for SUPs and PaddleSki™) and Scotty® Rod Holders with Universal Deck Mounts are optional and can be purchase separately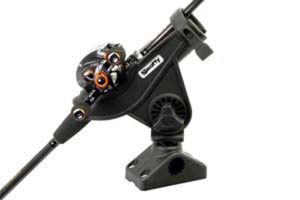 Scotty rod holder and side/deck mount.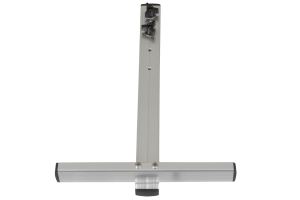 17" Adjustable footrest for the Sea Eagle QuikRow™
Free Shipping
All Sea Eagle orders with this product will receive Free Ground Shipping to the lower 48 U.S. States.
Express shipping and delivery to Alaska, Hawaii and outside the United States are also available for an additional fee. Shipping rates will be displayed on our shopping cart page.
Offer Valid through 7/31/2017
Sea Eagle Used Boats
have

never been damaged, punctured or patched

have been

test inflated for 48 hours

might have very minimal wear (no barnacles or algae)
are covered by our regular 180 day money back guarantee and three year bow-to-stern warranty, just like our new boats.
might contain prior-generation components
Delivery Estimator
Starting at $899.

6 great packages to choose from! Click Here.