Inflatable Canoe Seat
Click to Enlarge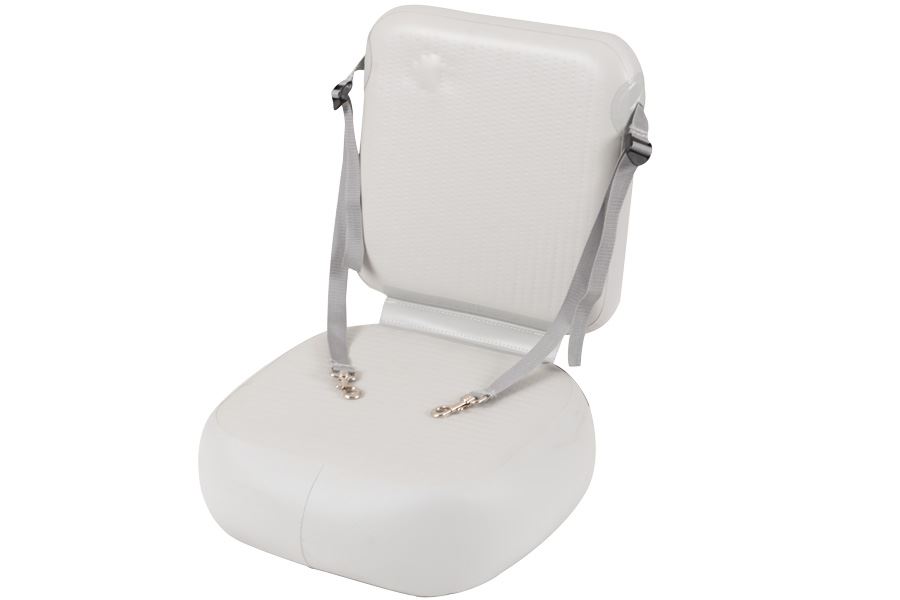 •Fully adjustable and movable seat
•Adjustable backrest so you can adjust both the angle at which you sit and the amount of air in it. Increase the pressure for more rigidity and support, decrease it for a softer feel
•Adjustable seat base so you can adjust the base to both the desired height and seating comfort. Increase pressure for max height and firm seating, decrease pressure for lower seating and a softer ride
•Deflates to approximately 1/3rd of its size (8" wide x 4" thick x 17" long)
•(2) Spring loaded one way air valves for easy air pressure adjustments
•Weighs 3 lbs.
This inflatable seat provides comfort and support for the Travel Canoe. Like the Travel Canoe, the two separate air chambers are made completely of drop stitch technology so it can be inflated to 3psi for rigid support or to a lower psi for a softer ride. The back rest folds down so you can sit a bit higher.

The seat base and backrest are made with two separate and independent chambers so you can adjust both independently as well as the angle of the backrest with our adjustable quick release attachment straps.
$59