Fish Landing Net
Click to Enlarge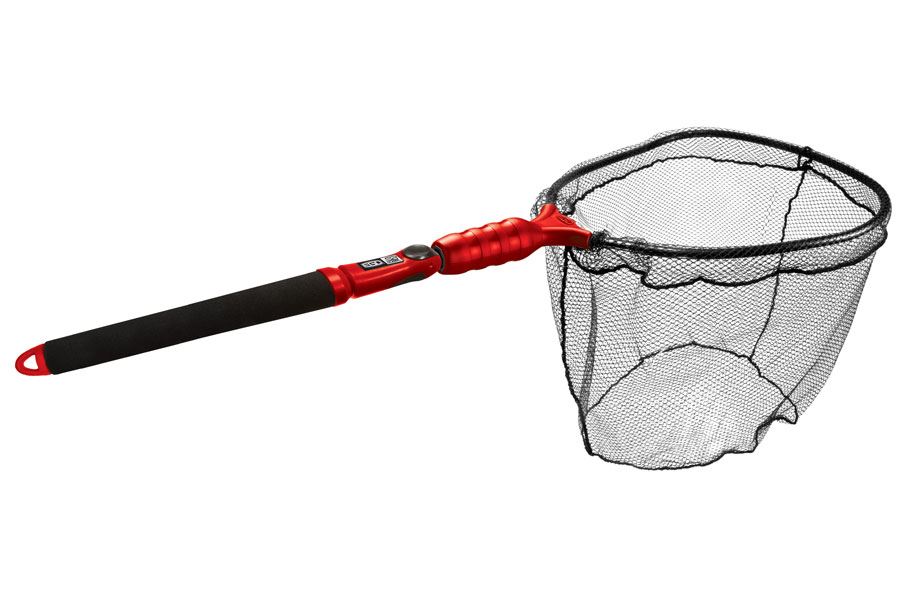 Floats
Innovative Grip Design
18" Slide Handle Extents to 36"
Non-Tangle PVC Coated Mesh
Flat Bottom / 16" Bag Depth
Medium Hoop Size 17" x 19"
Weights Just 2 lbs.
This landing net has a sliding extention handle to provide maximum reach yet compact enough to be used and stored in our smallest kayaks.
$69
On backorder.
Recommended For:
Explorer Inflatable Kayaks™
FastTrack™ Inflatable Kayaks
FoldCat™ Inflatable Pontoon Boat
Frameless Inflatable Fishing Boats
Inflatable Motormount Boats
Inflatable Sport Runabouts
Inflatable Travel Canoe™
NeedleNose™ Inflatable SUPs